Write a review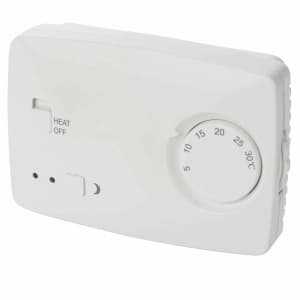 Perel Non-Programmable Thermostat White CTH407
Brand: Perel
Description
This Perel non-programmable thermostat enables you to keep your house or office at a comfortable temperature.
This thermostat is hand operated. It features an on/off switch, LED indicator lights, SET knob and setback button. Just turn the thermostat on and choose a temperature between 5 °C and 30 °C and turn it off when you leave the room. For your convenience, an energy-saving mode is available.
This non-programmable thermostat is ideal for controlling the temperature in your home or office and is suitable for indoor use only.